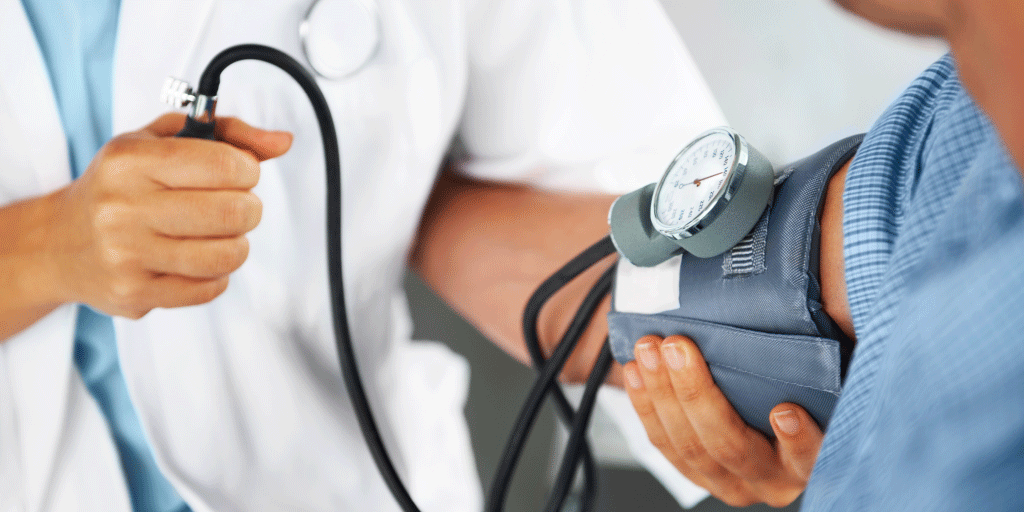 Managing Hypertension Control with Medication Management
Hypertension (also referred to as high blood pressure or HBP) is a prevalent condition in the United States that can lead to serious health conditions if not properly managed. Typically, hypertension can be managed through diet, exercise, lifestyle modifications and medication therapy.
Impact of Hypertension on Patient Health
Nearly half of adults in the United States—116 million—have high blood pressure and only 1 in 4 have it under control.1 Controlling this condition is vital, as it can put people at risk for heart disease and stroke, which are the leading causes of death, disability and healthcare costs in the US.
Damage from hypertension takes place over time; however, if left undetected or uncontrolled, it can lead to not only damaged blood vessels, but also:
Heart attack
Stroke
Heart failure
Kidney disease or failure
Vision loss
Sexual dysfunction
Angina
Peripheral artery disease
These negative health outcomes mean poorer quality of life for patients and worse outcomes for the healthcare organizations that care for them. Hypertension is so prevalent that the Surgeon General has released a Call to Action to help control hypertension, spotlighting the need to optimize patient care for this chronic condition and ensure socioeconomic factors support hypertension control.
The Impact of Hypertension on Healthcare Costs
Hypertension is a leading driver of healthcare spending.
According to a study conducted in 2018, national medical costs associated with hypertension were estimated to account for about $131 billion in annual healthcare expenditure averaged over 12 years from 2003 to 2014. The study also found that the number of patients hospitalized due to hypertensive crises more than doubled during that same time period.
Cost impacts aren't exclusive to healthcare organizations, either. Patients with high blood pressure experience nearly $2,000 higher annual healthcare expenses compared to non-hypertensive patients.2
Managing Hypertension
Although hypertension is a manageable condition and risk factor for heart disease and stroke, controlling it can be a challenge for some patients.
Frequently, lifestyle changes like physical activity, a healthy diet and reducing caffeine intake can help patients get their blood pressure under control and manage it ongoing. Other times, patients need prescription medications to help them keep their blood pressure at optimal levels.
According to a survey conducted by the Centers for Disease Control and Prevention:3
91.7 million U.S. adults with hypertension are recommended both prescription medication and lifestyle modifications to control their blood pressure.
33.6 million U.S. adults are taking medication to treat hypertension but may need to have dosages increased or additional medication prescribed to achieve blood pressure control.
23.2 million U.S. adults for whom hypertension medication is recommended are untreated and need to initiate prescription therapy.
Hypertension and Medication Adherence
Despite the important role medications can play in controlling blood pressure, many patients do not take their medications as prescribed.
43% to 65% of patients who are prescribed an antihypertensive medication are nonadherent.4
34.1 million adults are prescribed hypertension medication, but either do not fill the prescription or fill it but do not take it.
Only 51% of people receiving treatment for high blood pressure follow their health care professional's advice regarding long-term medication therapy.5
Medication nonadherence can have a significant negative impact—with many patients experiencing additional health problems as a result of living with uncontrolled hypertension.
An estimated 1.2 million emergency department visits in 2016 had a primary complaint of essential hypertension.6 Additionally, nonadherence to cardioprotective medications has been reported to increase risk of death from 50% to 80%.5
Hypertension's Impact on Healthcare Organizations
Living with uncontrolled hypertension puts patients at risk for additional health challenges that can lead to worse health outcomes. But beyond health problems for patients, this condition can negatively impact key clinical and quality outcomes for healthcare organizations.
Readmissions are a common concern among many providers and payers that can impact quality ratings, value-based care arrangements and reimbursement.
Primary Care
For primary care providers, helping patients manage their chronic conditions is directly tied to reimbursement through Medicare's Chronic Care Management (CCM) program. Without a comprehensive plan to enhance the patient's self-management and health, negative impacts to reimbursement could occur.
Home Health
If a patient is living with uncontrolled hypertension and cannot independently manage their medications, it can lead to worse scores for OASIS measures.
Health Plans
Nonadherence to hypertension medications can greatly impact a health plan's Medicare Star Ratings through the Proportion of Days Covered (PDC) measures—further impacting things such as member enrollment and reimbursement dollars.
Pharmacy Support for Hypertension Management
Many people are recommended prescription medications as part of their care plan to manage hypertension. But many of these patients also have comorbidities, resulting in additional prescription medications. This can make them great candidates for more comprehensive pharmacy support to manage their medications.
Comprehensive pharmacy models have been proven to improve adherence to hypertension medications and help control blood pressure levels. These types of pharmacy models include multiple adherence interventions to help patients take their medications as prescribed.
A recent study conducted by the RAND Corporation showcases the impact, demonstrating statistically significant increases in adherence to both statins and antihypertensive drugs.
Collaboration among healthcare teams–including pharmacy–is key to patient success, especially for patients who have multiple chronic conditions and complex medical needs.