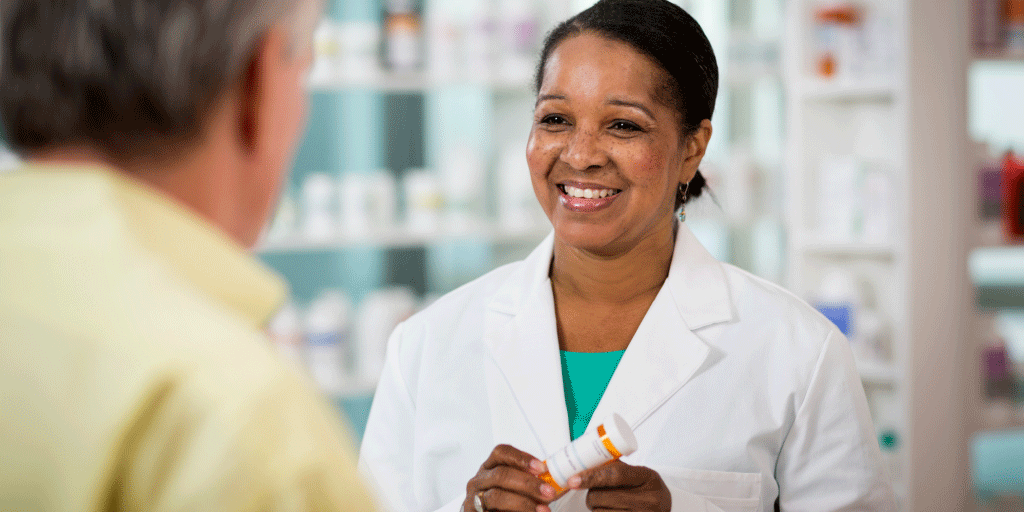 Make Regular Medication Reviews a Health Goal This Year
The start of the New Year is a good time to think about steps you can take to improve your health. Having a pharmacist review your medications at least once a year is one simple thing you can do that can make a big difference. This is commonly referred to as a "brown bag medication review."
Medication reviews can help ensure your safety and can make you feel more confident about the medicine you take. They can also help proactively identify possible risks to your health. This is especially important if you take multiple prescription medications, vitamins and/or supplements every day.
Common Medication Concerns
If you take multiple prescription medications every day, it is likely you are living with one or more chronic health condition. It may be hard for you to stay on top of everything you need to do to keep your condition under control. You may be seeing more than one doctor or have more than one treatment plan to follow. Your doctor may have told you to make changes in your diet or daily activities.
Managing your medications can make things even more confusing. It is normal to be worried about doing it correctly. Some common concerns include:
Taking medications as directed so you can avoid getting sick or being hospitalized
Being unsure about what your medications do and why you take them
Getting all your medications on time so you don't run out of what you need
Whether or not your medications are helping your condition
Medication Reviews Can Help Ease Medication Concerns
Medication reviews are a way pharmacists can help keep you safe from potential issues related to taking multiple medications and seeing multiple prescribers. During the review, they look at all the medications you take, including non-prescription drugs, vitamins and supplements.
Your pharmacist will look for possible risks to your health. They will look for things like drug duplications, potential drug interactions or issues with doses. They can also identify if it is possible you are not prescribed a medication you should be taking. They can work with your doctors to help your medication work better for you and give you more health benefits.
Sharing your questions and concerns with your pharmacist is also part of the review. It is the perfect time to get advice and take a more active role in your health.
In addition to answering any questions you may have about your medications, your pharmacist should be able to:
Give you instructions on how to take your medications as prescribed. Some pharmacists can set you up with packaging that sorts your medications and makes it easier to take your pills by time of day.
Align your prescription refill dates so you get all your medications at the same time every month. This will reduce the number of trips you need to take to the pharmacy.
Look for solutions to problems you are having with your medications. For example, if you have trouble with:

Swallowing large pills
Paying the high cost of some medications
Unbearable side effects
Want to Schedule a Medication Review with ExactCare?
If ExactCare is your pharmacy, we already review your medications each month. Please call us at 1-877-355-7225 if you have any questions or concerns you would like to discuss. We can help you during business hours: Monday – Friday, 9:00 a.m. to 6:30 p.m. Eastern.
If you don't get your medications through ExactCare, it's easy to get started! Call us at 1-844-287-1609. We'll tell you more about what we do and can set up a time for your medication review. Or, you can learn more by visiting this page of our website.