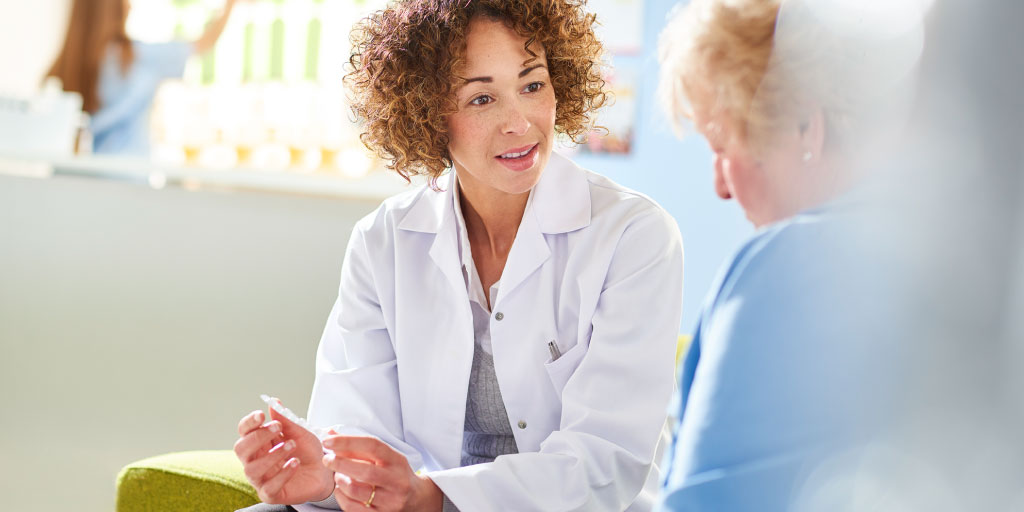 Today's Pharmacist: A Key Member of Your Healthcare Team
Your pharmacist plays a big part in keeping you safer and healthier as part of your healthcare team. As a trained medication expert, there are many things they can do for you beyond filling your prescriptions.
What can your pharmacist do to help ensure your health and safety?
Give Advice about Your Medications
Pharmacists are trained to help you understand your medications. They expect you to ask questions and tell them how your medications make you feel. It is their job to explain how you should take your medications and how to manage side effects. They can also teach you about medicine safety.
When you keep your pharmacist informed about your health, they can provide better service to you. This post can help you start the conversation: Medication Safety: Talking to Your Pharmacist.
Recommend Non-Prescription Medications

Your pharmacist knows which non-prescription medications can help relieve the symptoms of mild illnesses. They can tell you about products for allergies, the common cold, heartburn, headaches and more.
When in doubt, ask your pharmacist. They can point you in the right direction.
Manage Your Medication List
When you have all your prescriptions filled at the same pharmacy, your pharmacist can manage your medication list for you. This makes it easier for you and your prescribers to keep track of everything you are taking.
A current medication list is a good thing to have, especially if you take multiple medications and see multiple doctors. It helps your healthcare team work better together so they can avoid medication errors.
Perform Regular Medication Reviews
Your pharmacist can do a safety review of the prescription and non-prescription medications, vitamins, and supplements you take every day. They can look into whether you are taking too many medications. They can also check for possible drug interactions that could be harmful to you.
It is a good idea to have a pharmacist review your medications at least once a year. If you take multiple daily medications, you may benefit from more regular reviews.
Coordinate with Your Healthcare Team
Pharmacists can work together with your doctors, health insurance plan or other healthcare professionals. They can also provide services on their behalf.
For example, a pharmacist might reach out to you after a hospital stay to talk to you about your medications. Your insurance plan could ask a pharmacist to call you to ask questions about your health status.  
Help You Take Your Medications as Prescribed
When you take multiple medications, it can be hard to remember how and when to take them. Your pharmacist can help recommend ways to make it easier for you to stay on top of it all. Many tools are available to help you sort your pills or remind you to take them. Some pharmacies, like ExactCare, can even sort and package your pills for you.
If you have trouble taking your medication for other reasons, your pharmacist can work with you to find a solution. They can make the print larger print on your medicine labels, for example. If you have trouble swallowing a certain pill, they can look into other options for you.  
No matter the problem you are having with your medication, your pharmacist can help.
About ExactCare
ExactCare helps make it easier for people to take their medications as prescribed. If you are looking for a different kind of pharmacy, we would like to talk with you.
Call 1-844-287-1609 to get started, or find out more about how we can help you here.