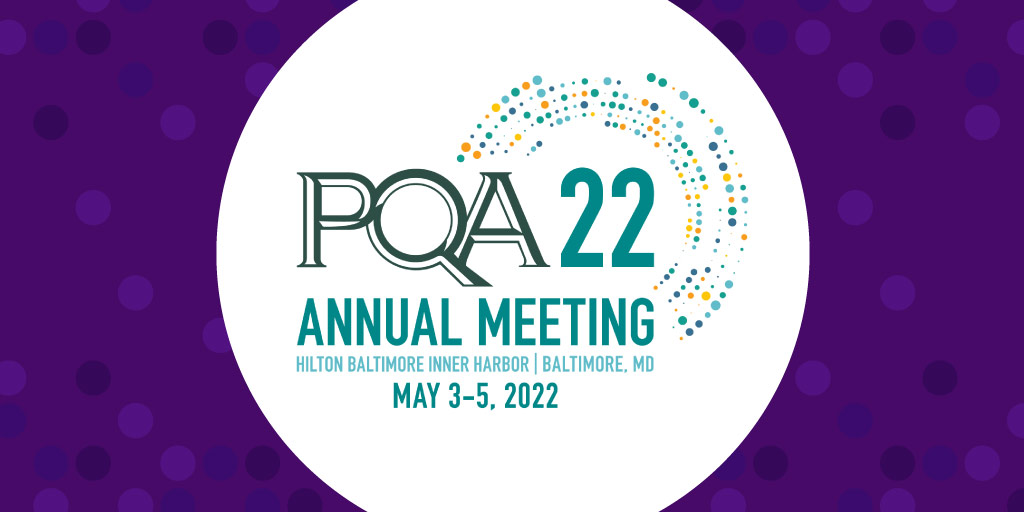 ExactCare and SCAN Health Plan to present at PQA Annual Conference
Breakout session will showcase a framework for payor-pharmacy provider collaboration to enable improvements in population health, adherence and total cost of care.
Cleveland (May 3, 2022) – ExactCare, a CarepathRx Company, and SCAN Health Plan, one of the nation's largest not-for-profit Medicare Advantage health plans, which serves more than 270,000 members, will co-host a CE-accredited session for pharmacists on Wednesday, May 4 at the annual Pharmacy Quality Alliance (PQA) conference in Baltimore.
The presentation will showcase how health plans and provider organizations can collaborate with pharmacy partners to provide comprehensive long-term pharmacy care to members in their homes to address complex, chronic medical needs—and ultimately enable improvements in population health, medication adherence, and total cost of care.
Attendees will learn how SCAN Health Plan has focused on health equity in pharmacy, including their successful efforts to reduce medication adherence rates among Hispanic and Black populations.
"Addressing health equity among our diverse membership is a main priority for SCAN," said Sharon Jhawar, PharmD, Chief Pharmacy Officer, SCAN Health Plan. "We believe seniors everywhere should have access to equitable, quality care and we are taking great measures to innovate how we deliver on our mission to keep seniors healthy and independent."
"Over 30 million Americans who need help with chronic diseases and activities of daily living want to remain in their homes as they age, but lack awareness of and access to comprehensive pharmacy services that can help them safely manage their health," said Marshall Votta, ExactCare Chief Growth Officer. "As an industry, it's important we continue to transform the way we support patients at home, not only with medical services, but with pharmacy services clinically integrated with primary care providers, specialists and hospitals."
The Centers for Medicare & Medicaid Services (CMS) issued guidance in December 2021 that recognized the importance of long term pharmacy services offered in the home setting for Medicare beneficiaries with complex care needs. This presentation will share how health plans and providers have already begun to provide these services, and how pharmacies and pharmacists can participate. Learning objectives for the session include:
Identifying how pharmacists can directly support patients with chronic care needs.
Describing how pharmacists can collaborate with other providers on transitions of care.
Explaining how pharmacists can qualify patients as eligible for long-term care pharmacy services delivered in the home.
Listing which pharmacy services constitute long-term care services in the home setting.
PQA conference attendees can attend the breakout session 11 a.m. on Wednesday, May 4.

About ExactCare
ExactCare, a CarepathRx company, provides solutions to overcome medication-related and chronic care challenges for patients with complex, chronic medical needs. Founded in 2009, the company drives better health for patients and better clinical, quality and economic outcomes for the healthcare organizations that care for them—including payers, health systems and hospitals, home health organizations, primary care practices and other providers. ExactCare provides comprehensive long-term pharmacy care to patients in assisted and independent living facilities, throughout transitions of care, and in their homes—with a focus on improving patient adherence to prescribed medications and enabling safer, more effective medication regimens. ExactCare also provides a number of additional value-based solutions, including HEDIS Gap Closure Assistance and Medication Therapy Management (MTM) Programs. ExactCare is licensed to serve patients nationwide. For more information, visit www.exactcare.com.
About SCAN Health Plan
SCAN Health Plan is one of the nation's largest not-for-profit Medicare Advantage plans, serving more than 270,000 members in California, Nevada and Arizona. Since its founding in 1977, SCAN has been a mission-driven organization dedicated to keeping seniors healthy and independent. Independence at Home, a SCAN community service, provides vitally needed services and support to seniors and their caregivers regardless of plan membership. SCAN also offers education programs, community funding, volunteer opportunities and other community services throughout our California service area. To learn more, visit scanhealthplan.com or follow us on Twitter @scanhealthplan.