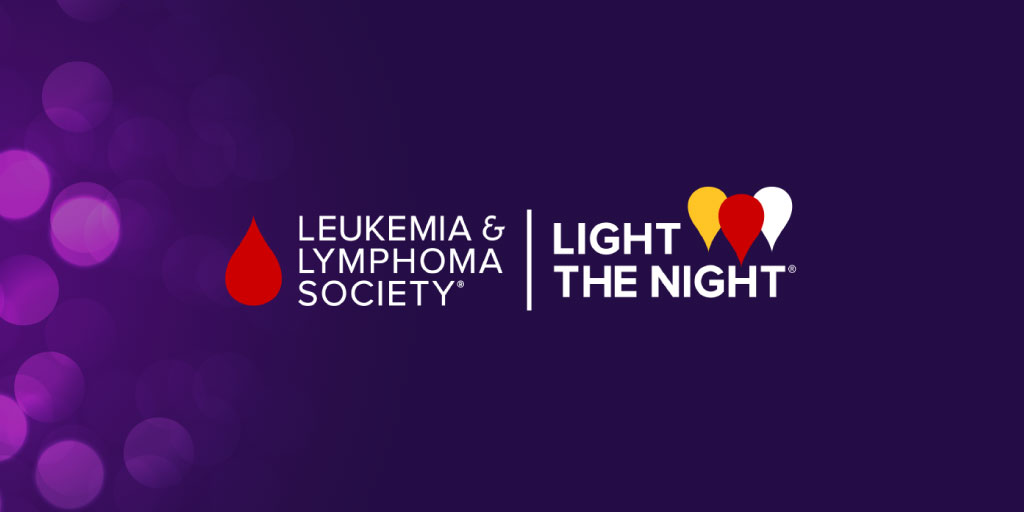 ExactCare Sponsors Leukemia and Lymphoma Society Annual Light The Night Event
Cleveland (September 22, 2021) – ExactCare, a CarepathRx Company, is proud to once again support the annual Leukemia and Lymphoma Society (LLS) Light The Night event, held on Sunday, October 3, 2021 in Cleveland, Ohio.
LLS is a global leader in the fight against blood cancers through research, education and support, and policy and advocacy. Their mission is to "cure leukemia, lymphoma, Hodgkin's disease and myeloma, and improve the quality of life of patients and their families." Each year, LLS hosts the Light The Night Walk to raise funds for research and support for people battling cancer.
"It was an easy decision to partner with LLS, as we both share a common mission to improve the quality of life for patients," said Marty Butler, ExactCare Chief Financial Officer and LLS Executive Sponsor. "The patients LLS serves are going through a challenging time with new or existing cancer diagnoses. The last thing they need on top of an already complex health situation is to worry about how they will manage their medications. ExactCare can help those patients to reduce the burden of medication management, and together with LLS, we can improve the quality of their lives."
ExactCare has committed to the "Words of Light" sponsorship during Light the Night and raising $20,000 for LLS this year—much of this from employees' personal contributions.
"With two weeks left of fundraising, we are more than 85% to goal," said Graham Gravley, ExactCare SVP, Clinical Services and LLS Executive Sponsor. "Supporting LLS and the Light The Night event is the least we could do to support a passionate group of researchers, volunteers and experts actively fighting to find the cure for blood cancer. I am honored to be a part of an incredible community sharing a meaningful purpose."
Last year, ExactCare and its employees raised over $17,500 for LLS and was recognized for the "Rookie of the Year" award for raising the most money for LLS during the first year of participation. This year, Marty Butler was recognized as a top contributor for the Executive Challenge Action Day.
About ExactCare
ExactCare, a CarepathRx company, provides solutions to overcome medication-related and chronic care challenges for patients with complex, chronic medical needs. Founded in 2009, the company drives better health for patients and better clinical, quality and economic outcomes for the healthcare organizations that care for them—including payers, health systems and hospitals, home health organizations, primary care practices and other providers. ExactCare provides comprehensive long-term pharmacy care to patients in assisted and independent living facilities, throughout transitions of care, and in their homes—with a focus on improving patient adherence to prescribed medications and enabling safer, more effective medication regimens. ExactCare also provides a number of additional value-based solutions, including HEDIS Gap Closure Assistance and Medication Therapy Management (MTM) Programs. ExactCare is licensed to serve patients nationwide. For more information, visit www.exactcare.com.
About CarepathRx
CarepathRx is transforming pharmacy care delivery for health systems and hospitals, delivering improved patient outcomes that drive clinical, quality, and financial results. Through the industry's most comprehensive, end-to-end hospital pharmacy care delivery model, CarepathRx is turning hospital pharmacy into an active care management strategy and revenue generator while providing support across the patient's complete healthcare journey. The company takes an enterprise approach, providing a powerful combination of technology, market-leading clinical pharmacy services, and wrap-around services that optimize pharmacy performance across the enterprise for fully integrated pharmacy operations, expanded healthcare services, improved ambulatory access, minimized clinical variation and new health system revenue streams. Today, CarepathRx serves more than 15 health systems and 600 hospitals, with more than 1,500 employees nationwide. For more information about CarepathRx, visit www.carepathrxllc.com.
About Leukemia & Lymphoma Society
The Leukemia & Lymphoma Society® (LLS) is a global leader in the fight against cancer. The LLS mission: Cure leukemia, lymphoma, Hodgkin's disease and myeloma, and improve the quality of life of patients and their families. LLS funds lifesaving blood cancer research around the world, provides free information and support services, and is the voice for all blood cancer patients seeking access to quality, affordable, coordinated care.