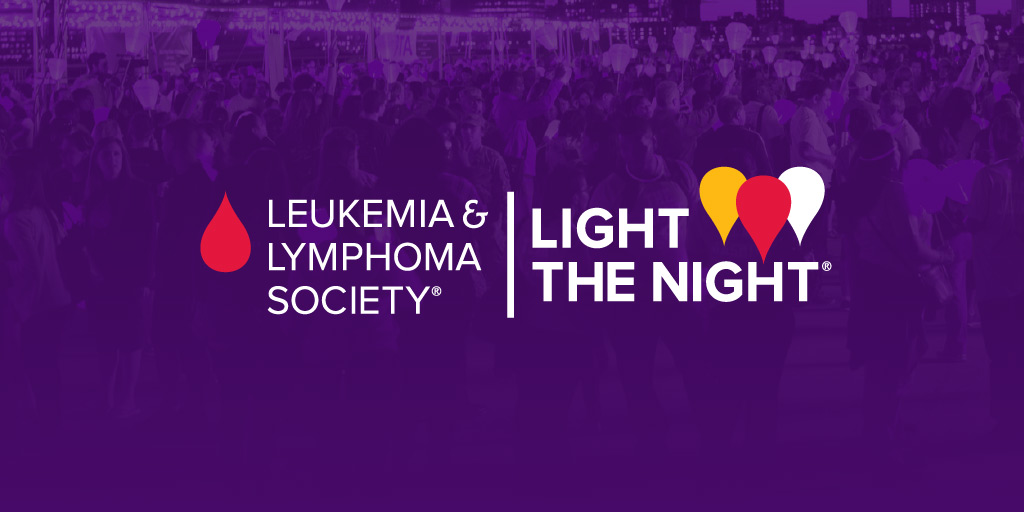 ExactCare Sponsors Leukemia and Lymphoma Society Annual Light The Night Event
Cleveland (September 23, 2022) – ExactCare, a CarepathRx Company, is proud to once again support the annual Leukemia and Lymphoma Society (LLS) Light The Night event, held Sunday, Oct. 2, 2022 in Cleveland, Ohio. Last year, ExactCare and its employees raised over $23,000 for LLS. For 2022, the ExactCare team has committed to surpassing that goal by raising $25,000 for LLS as a "Words of Light" sponsor.
LLS is a global leader in the fight against blood cancers through research, education and support, and policy and advocacy. Their mission is to "cure leukemia, lymphoma, Hodgkin's disease and myeloma, and improve the quality of life of patients and their families." Each year, LLS hosts the Light The Night Walk to raise funds for research and support for people battling cancer.
"We are excited to once again partner with LLS and help them on their mission to serve patients living with blood cancer," said Graham Gravley, ExactCare SVP, Clinical Services and LLS Executive Sponsor. "We believe in what LLS stands for because ExactCare's mission is to also improve the quality of life for patients. We are confident that supporting LLS and the Light The Night event and raising these funds will help in the fight against blood cancer and improve the lives of patients."
The ExactCare team will utilize internal and executive fundraising efforts, as well as partnerships with vendors, to help reach its goal.
"Day in and day out, our employees are dedicated to helping people receive the care they need, so it's no surprise that they are jumping in to help drive forward our fundraising efforts to support LLS," said Ante Brkic, Senior Director, Clinical Services and LLS Executive Sponsor. "Last year, the team accomplished some incredible things to support LLS, and I can't wait to see that support grow in 2022. We can't thank our employees enough for their support of LLS."
About ExactCare
ExactCare, a CarepathRx company, provides solutions that overcome medication-related and chronic care challenges for medically complex, chronic and high-risk patients. Founded in 2009, the company drives better health for patients and better clinical, quality and economic outcomes for the health care organizations that care for them—including health plans, PBMs, ACOs, home health organizations and other providers. ExactCare's core solution, Chronic Care Pharmacy-at-Home, provides a long-term-care pharmacy level of medication management to patients in their homes, with a focus on improving patient adherence to prescribed medications and enabling safer, more effective medication regimens. ExactCare also provides a number of additional value-based solutions, including Gap Closure Services and MTM Programs. ExactCare is headquartered in Cleveland, Ohio, with a second facility in Dallas, Texas, and is licensed to serve patients in all 50 states and Washington, D.C. For more information, visit www.exactcare.com.
About CarepathRx
CarepathRx is transforming pharmacy care delivery for health systems and hospitals, delivering improved patient outcomes that drive clinical, quality, and financial results. Through the industry's most comprehensive, end-to-end hospital pharmacy care delivery model, CarepathRx is turning hospital pharmacy into an active care management strategy and revenue generator while providing support across the patient's complete healthcare journey. The company takes an enterprise approach, providing a powerful combination of technology, market-leading clinical pharmacy services, and wrap-around services that optimize pharmacy performance across the enterprise for fully integrated pharmacy operations, expanded healthcare services, improved ambulatory access, minimized clinical variation and new health system revenue streams. Today, CarepathRx serves more than 15 health systems and 600 hospitals, with more than 1,500 employees nationwide. For more information about CarepathRx, visit www.carepathrxllc.com.
About Leukemia & Lymphoma Society
The Leukemia & Lymphoma Society® (LLS) is a global leader in the fight against cancer. The LLS mission: Cure leukemia, lymphoma, Hodgkin's disease and myeloma, and improve the quality of life of patients and their families. LLS funds lifesaving blood cancer research around the world, provides free information and support services, and is the voice for all blood cancer patients seeking access to quality, affordable, coordinated care.