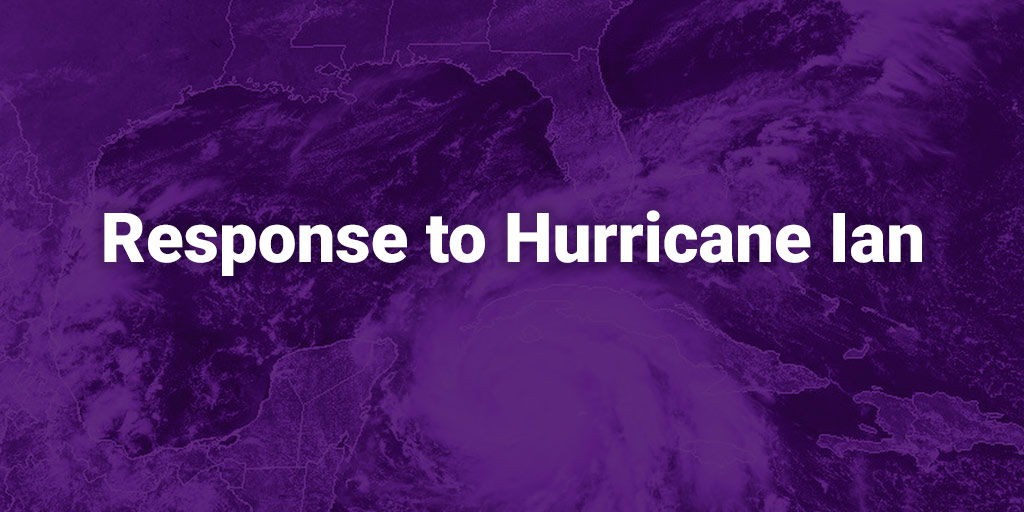 ExactCare Response to Hurricane Ian
Our thoughts are with our patients and partners in Florida and along the Gulf Coast who are being affected by Hurricane Ian.
ExactCare is committed to providing seamless pharmacy care to patients in the areas impacted by Hurricane Ian throughout this difficult time.
Our team is proactively evaluating the geographic areas expected to be impacted by the storm to identify patients who may be affected by this storm. We are also carefully monitoring updates from our carrier networks for information regarding distribution center closures or delays.
We understand that patients who are in the areas impacted by Hurricane Ian may be concerned about receiving their medication deliveries. This may be due to a temporary relocation or another reason.
If you are a current ExactCare patient and have relocated due to Hurricane Ian, please call us at 1-877-355-7225 with your alternate address for upcoming deliveries. You can also call us at any time with questions or concerns regarding the status of a delivery.
Our pharmacy care team will work with you to identify the best possible solution to get you the medications you need in a timely manner.