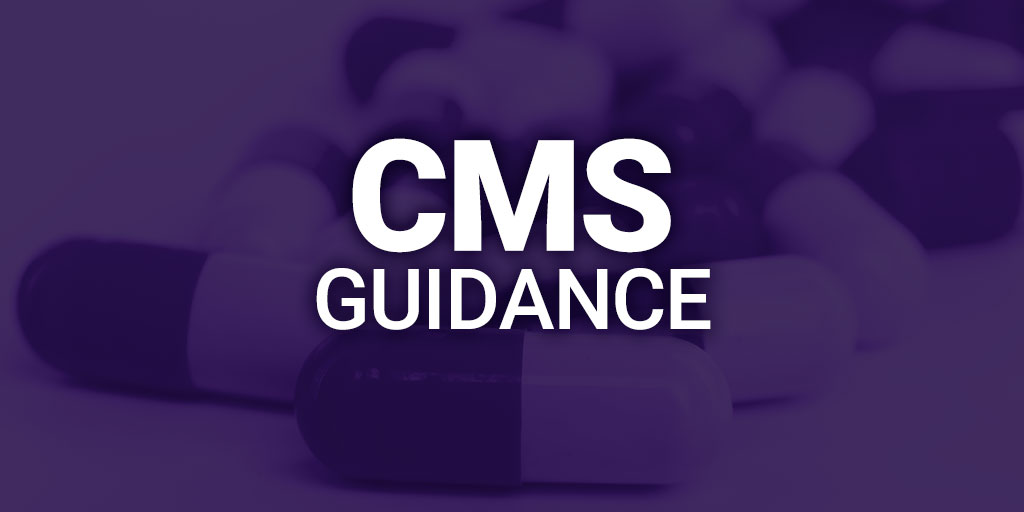 CMS Guidance Clarifies Medicare Part D Dispensing Fees, Supports Better Care at Home for People with Complex Medical Needs
Cleveland (December 16, 2021) – The Centers for Medicare & Medicaid Services (CMS) has issued guidance to clarify the definition of Medicare Part D pharmacy dispensing fees for the support of Medicare beneficiaries who live at home but require a more comprehensive level of pharmacy care, similar to the level provided in an institutional care setting. Click here to read the complete guidance from CMS.
This clarifying guidance recognizes the importance of specialized pharmacy services, such as medication delivery and special packaging, in supporting the overall health and wellbeing of Medicare beneficiaries with complex medical needs who want to age in place at home.
"This is great for Americans across the country who suffer from chronic conditions, as Medicare Advantage plans and Medicare Part D plans can rely upon this guidance to better provide care for their members," said ExactCare President & CEO Dale Wollschleger, R.Ph. "ExactCare has been partnering with Medicare plans for over a decade to provide an enhanced level of pharmacy care exclusively to people with complex medical needs. We are pleased with this guidance from CMS and appreciate their work to clarify this increasingly important topic."
A growing number of Americans are impacted by chronic conditions, with an estimated 171 million expected to be managing at least one chronic condition by the year 2030. This CMS guidance supports the enhanced care needs of this population, which often surpass services provided through traditional pharmacy models, and the resources required to provide this enhanced level of care.
Since 2009, ExactCare has been a pioneer in developing the long-term care at home pharmacy model, exclusively and only serving people who require institutional level of care needs regardless of their care setting—through transitions of care that take place between the home and facilities such as assisted living and long term care.
ExactCare collaborates with healthcare organizations—including health plans, home health, physicians, hospitals and other providers—to deliver this comprehensive level of pharmacy support, impacting nearly 100,000 people nationwide every year.
About ExactCare
ExactCare, a CarepathRx company, provides solutions to overcome medication-related and chronic care challenges for patients with complex, chronic medical needs. Founded in 2009, the company drives better health for patients and better clinical, quality and economic outcomes for the healthcare organizations that care for them—including payers, health systems and hospitals, home health organizations, primary care practices and other providers. ExactCare provides comprehensive long-term pharmacy care to patients in assisted and independent living facilities, throughout transitions of care, and in their homes—with a focus on improving patient adherence to prescribed medications and enabling safer, more effective medication regimens. ExactCare also provides a number of additional value-based solutions, including HEDIS Gap Closure Assistance and Medication Therapy Management (MTM) Programs. ExactCare is licensed to serve patients nationwide. For more information, visit www.exactcare.com.
About CarepathRx
CarepathRx is transforming pharmacy care delivery for health systems and hospitals, delivering improved patient outcomes that drive clinical, quality, and financial results. Through the industry's most comprehensive, end-to-end hospital pharmacy care delivery model, CarepathRx is turning hospital pharmacy into an active care management strategy and revenue generator while providing support across the patient's complete healthcare journey. The company takes an enterprise approach, providing a powerful combination of technology, market-leading clinical pharmacy services, and wrap-around services that optimize pharmacy performance across the enterprise for fully integrated pharmacy operations, expanded healthcare services, improved ambulatory access, minimized clinical variation and new health system revenue streams. Today, CarepathRx serves more than 15 health systems and 600 hospitals, with more than 1,500 employees nationwide. For more information about CarepathRx, visit www.carepathrxllc.com.